AquaH2 Alkaline Hydrogen Rich Water Filter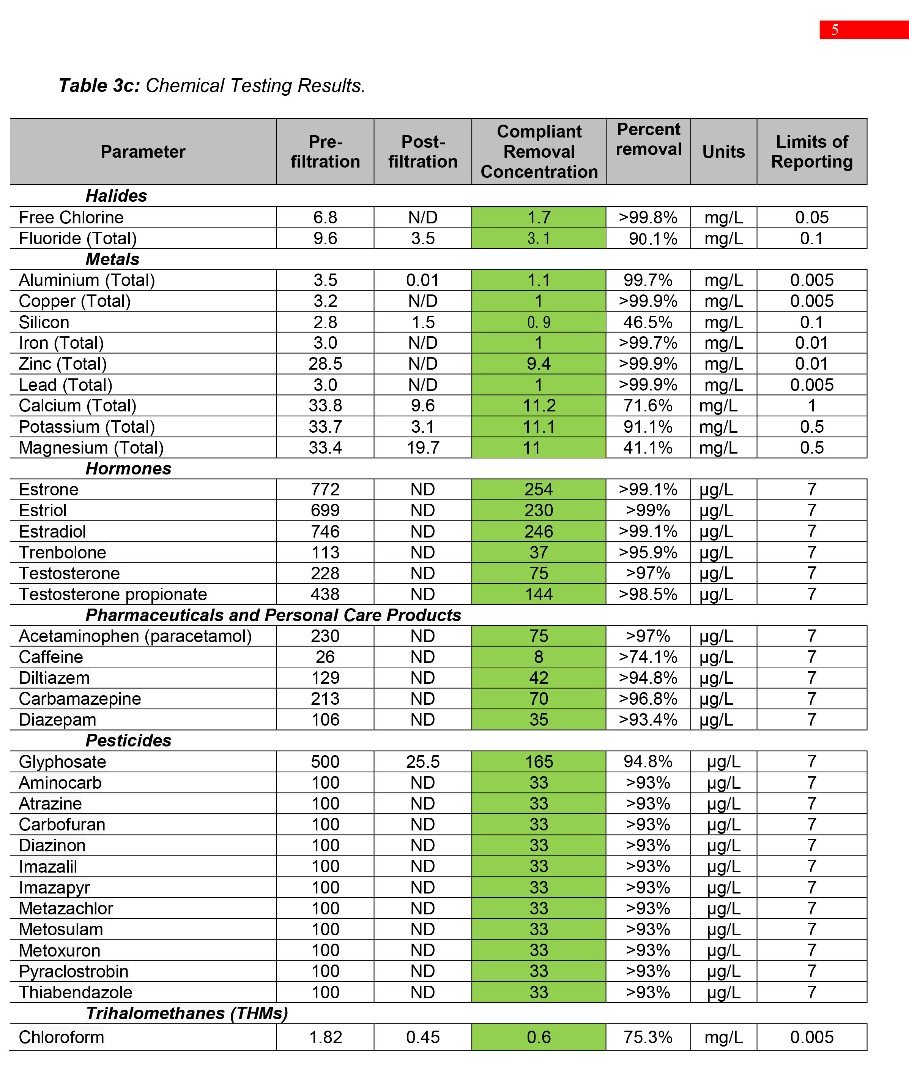 Fluoride Reduction PreFilter with Casing
Fluoride Reduction Water Filter Cartridge
Gentoo Water Filter Jug Cartridge
INSTRUCTIONS TO REPLACE FILTER
Remove sleeve from Gentoo water filter jug.
Place filter in main body of the jug, fill with enough water to cover and soak for 15 minutes.
Rinse filter under tap, return filter and sleeve to jug.
Fill jug sleeve with water, allow for water to completely filter. Repeat this process 2-3 times.
Filter preparation complete. You are now ready to enjoy Gentoo life water.
  Replace the filter every 600 litres / 3 months to enjoy the optimum quality of Gentoo.
  Do not use where water is microbiologically unsafe or of unknown quality
  ecobud® does not warrant individual results as they may vary depending on water quality source.
Alkaline Water Filter – 12 Litre (Fluoride Removal)
6 Step Alkaline Water Filter System for Benchtop
Effectively removes Fluoride (up to 90%), chlorine (approx. 99% and other town water chemicals.
Ceramic Filter (Cleanable)
The main component of this filter consists of a highly-compressed ceramic diatom. This initial filtration stage is present to ensure that your water is free from sediments, solid impurities and other water-borne bacteria such as: Typhoid, Cholera, Amoeba, Cryptosporidium, Giardia, etc.
This component is manufactured by subjecting it to extremely high temperatures to ensure a perfect mould. After this, it undergoes the strictest quality control to produce a superior filter.
Silver Activated Carbon
High quality silver activated carbon inhibits bacteria growth in filter.
Reduces chlorine, herbicides & pesticides, industrial poisons & MTBE's, Trihalomethanes (THM's), organic chemicals, odours and particulates.
Fluoride Reduction
Effectively filters and reduces Fluoride by up to 90%.  This is dependent on the pH of your source water – the more alkaline the water going into the system, the less effective the fluoride filtration.  However most tap water is acidic.
Activated Zeolite
This component helps eliminate heavy metals such as: lead, mercury, gold, silver, and many others that are harmful to our bodies as they lead to a wide range of illness.
Removes detergents, ammonium, agricultural chemicals and other toxins.
Bio-Ceramic Pi and FIR Energy Balls + Silica Sand
Constructed from highly compressed diatomaceous earth and mineral oxides.
Emits beneficial infrared to energise the water and enhance bio-availability.
This component releases various minerals which enables the conversion of acidic water into mild alkaline, which in turn allows us to restore the PH levels of our other bodily fluids. This component is vital in the alkaline water filter process as it helps to increase the pH of the water.
Infuses natural silica – renowned for strengthening collagen for radiant hair and nails.
Mineral Stones:
These stones are mined several hundred metres below sea level in an unpolluted and isolated island in Korea. These stones contain Germanium which promotes good health and have been known to support a healthy immune system*.
This substance also absorbs heavy metals, toxins, odours and other impurities while simultaneously releasing more than 30 other kinds of minerals. This highly porous mineral stone significantly aids in the oxygenation of water and in adjusting the PH levels of the water to mild alkaline.
Watermark Certification.
Optional Extras: (Mineral Stone Pack)
Tourmaline
Can improve the body's resistance to harmful substances as a natural cure. Releases bioelectricity into the water to break down bigger molecule groups into smaller ones to activate water. Provides a pH of 7.5 to 8.5, anti-bacterial, releases mineral microelements.
Negative Ionic Grey Balls – Detoxing/Stabilising
Maifan Stones
Used widely in Chinese medicine, contains micro-nutrient alkalising minerals, calcium, iron, zinc, magnesium, copper, selenium. Assists digestion by triggering digestive acid. Can increase the pH range of your alkaline water to approximately 8.6.
* This statement has not been evaluated by the Food and Drug Administration or TGA. The product is not intended to diagnose, treat, cure or prevent any disease.
Triple Under Sink Water Filter for Town Water (Fluoride Removal)
All fittings for this Under Sink Water Filter for Town Water are included to DIY your own installation. We also include a comprehensive instruction booklet, and professional after sales assistance.
All Items Included With This System:
Triple Water Filter System with 1/4″ Ports (Watermark Certified Housings)
Kit includes:
1x Opening Spanner
1x NSF 61 Certified Entry Tee
2 mtrs 1/4″ Tubing (white)
Comprehensive Instructions
1x NSF 61 Approved Faucet Tap
2x Quick Connect Tube Fittings
Generic Packing Box
1x Roll Thread Tape
1x Pressure Limiting Valve Watermarked
First Filter: 0.5 micron Sediment Filter Replace every 12 months $25

Second Filter: Fluoride Reduction Filter cartridge Replace every 9 months $85

The media in this filter is made from the same material as rubies and sapphires and successfully removes fluoride from your water (up to 80%).  This material will not harm those persons with Thyroid issues.
The material in this pre-filter removes fluoride through a chemical reaction with the media; thus the removal is not dependent on ion exchange*.
The process is slow and pH sensitive. The best results are obtained when the flow is limited to 1gpm/cu.ft and the pH is held at 5.5. Higher flows and higher or lower pH causes a loss of capacity.
It is estimated that at 1ppm fluoride in the water the filter will cope with approx 1800L before needing change.
Additionally, the filter is excellent for removing arsenic and lead.
Arsenic removal – is very pH sensitive and capacity decreases rapidly when the pH is below 5.5 or above 6.  Arsenic removal is also affected by temperature and by the TDS (total dissolved solids) of the feed water. Increasing temperature increases capacity while increasing TDS decreases capacity.
Dissolved lead is absorbed by the media.  Capacity for lead is at least 0.4lb per cu.ft while maintaining greater than 98 percent lead removal. This process is not dramatically affected by flow rate, temperature or TDS. However, pH should be maintained above 6.0 as lead removal drops under acidic conditions and below 10 as lead precipitates under basic conditions.
Third Filter: Coconut Carbon Block Filter Replace every 12 months $49

* High chlorine, taste & odour reduction
* Long Life
* High Flow with Low Micron Rating
* Sweet tasting, pure fresh water
* No release of carbon fines
* Removal of Volatile Organic Compounds and heavy metal from water supply
* Decreases COD and BOD
* Low pressure drop
* 1 micron filtration
* Meets the requirements of the FDA for food and beverage contact
* All materials used are NFS approved – food grade standards
Replacement cartridges in this system are standard 10″ x 2.5″. Please phone us for reordering.
To ensure that you protect your equipment from pressure spikes we recommend replacing the Pressure Limiting Valve every 2 years as a precautionary measure.
AUSTRALIAN STANDARD APPROVED
WATERMARK APPROVED HOUSINGS